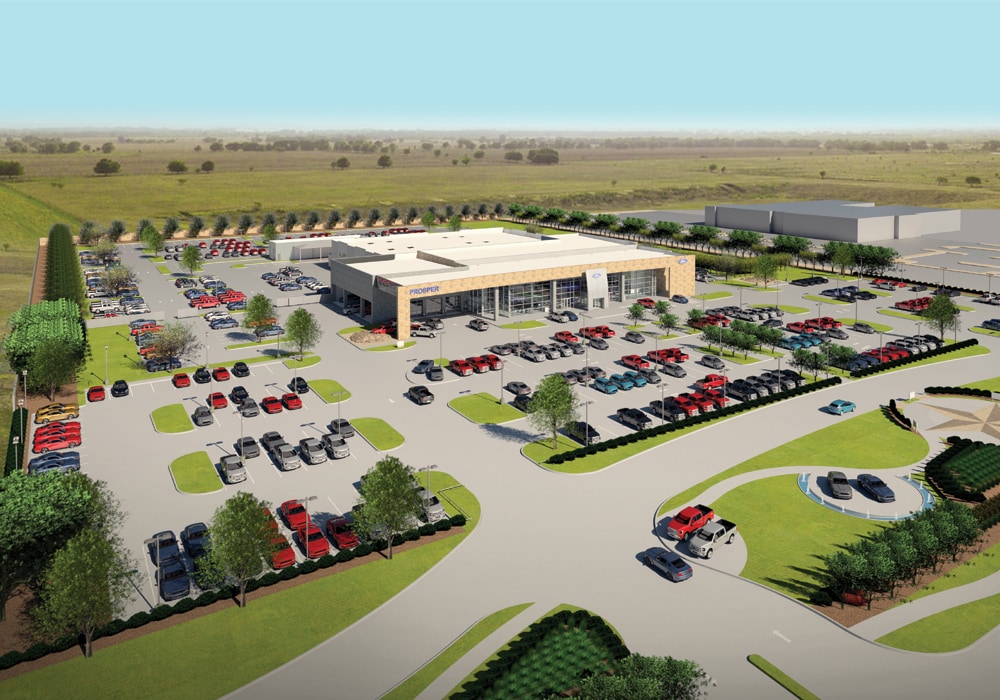 We're Hiring! Join Our Team
Our brand-new Prosper Ford dealership located in Prosper, TX, is looking for talented individuals who have good knowledge of cars and a caring and personable attitude!
Working with our winning team of Sales members, customer service and satisfaction is our top priority. You will be able to understand how customers respond to the fantastic benefits and features of the Ford brand and have the unique opportunity to explain them to potential customers. Even if it is a new safety feature that enhances the protection of the car's occupants or updated entertainment and sound systems, you can demonstrate these features to the customer. By uniting with our sales team, you will gain the experience and knowledge for a profitable career path in the auto industry.
And while starting in Sales is an excellent introduction to the auto industry, we have many different positions open apart from sales, including service technicians, finance specialists, part associates, and more! You can join our winning team online by clicking the button above or contacting us directly at Prosper Ford. Simply search "Ford dealership near me" or "Ford jobs in Prosper" to find us!
Hours
Monday

TBA

Tuesday

TBA

Wednesday

TBA

Thursday

TBA

Friday

TBA

Saturday

TBA

Sunday

Closed